For metal work in Avonmouth and the surrounding areas, look no further than F. C. Hammonds. Our skilled and experienced team of sheet metal workers offer a range of services from fabrication and welding to metal shearing and folding. We also work with modern state-of-the-art equipment, including manual and CNC machinery, to guarantee the best results for all our customers. In addition, we work with various metals that we always keep in stock, including steel, zintec, aluminium, copper and brass.
If you require our services, get in touch with us today.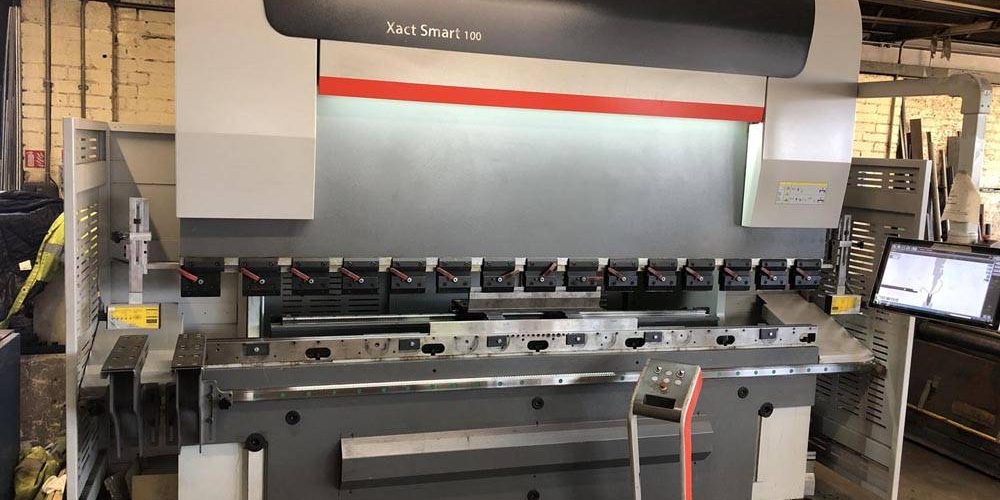 Whether it's for a small or big project, we offer fabrication and welding for a variety of jobs throughout our local area. We specialise in MIG, DC/AC and MMA welding and provide a very high standard of workmanship. Each process has different advantages, and we can offer expert advice for your application. Furthermore, we offer metal fabrication for businesses as well as private individuals. From small metal parts to large installations, we are the team for the job. Other services include:
Folding.
Punching.
Shearing.
Established since 1922, our sheet metal company has built a reputation in Bristol and Avonmouth for providing efficient and high-quality craftmanship. We are small enough to offer a personal approach and follow your bespoke specifications while being large enough to offer quick turnaround times. In addition, we also give very competitive prices without compromising on quality.
Contact F. C. Hammonds Today
If you need metal work in Avonmouth, make F. C. Hammonds your first choice. We are based in Bristol city centre, just a couple of miles from Avonmouth, so are able to provide work for nearby construction sites. Customers can also conveniently drop off and pick up any work, so for more information, get in touch with us today.