Our laser cutting machine will arrive in February 2021
For laser cutting in Bristol, get in touch with us today. With our FibreTech Compact Fibre Laser, our workshop can provide high speed and ultra accurate metal cutting solutions for customers across the city. We can cut a range of metals in various thicknesses, up to a sheet size of 1300 x 900 mm.
So, if you need metal cutting or any of our other professional fabrication services, give us a call or visit our workshop today.
We can provide laser cutting for parts up to 1300 x 900mm from a wide range of metals in thicknesses up to:
Carbon Steel – 10mm
Stainless Steel – 5mm
Aluminium – 4mm
Brass – 1.5mm
Copper – 2.5mm
Our 1.5kW machine offers us the capacity to complete metal work for both small and large projects throughout Bristol. Book in your service with us now!
What is the Process of Laser Cutting?
Laser cutting involves creating fibre laser light energy by using banks of diodes. The light is then transferred through a special fibre optic cable, which is an efficient energy transfer compared to conventional methods. Upon exiting the fibre cable, this is then collimated (straightened) as it approaches the focus lens. This intensifies the beam which enables it to cut through the material with speed and precision. It can be used for:
Automotive components
Electrical components
Sign making
Marine engineering
Construction
And much more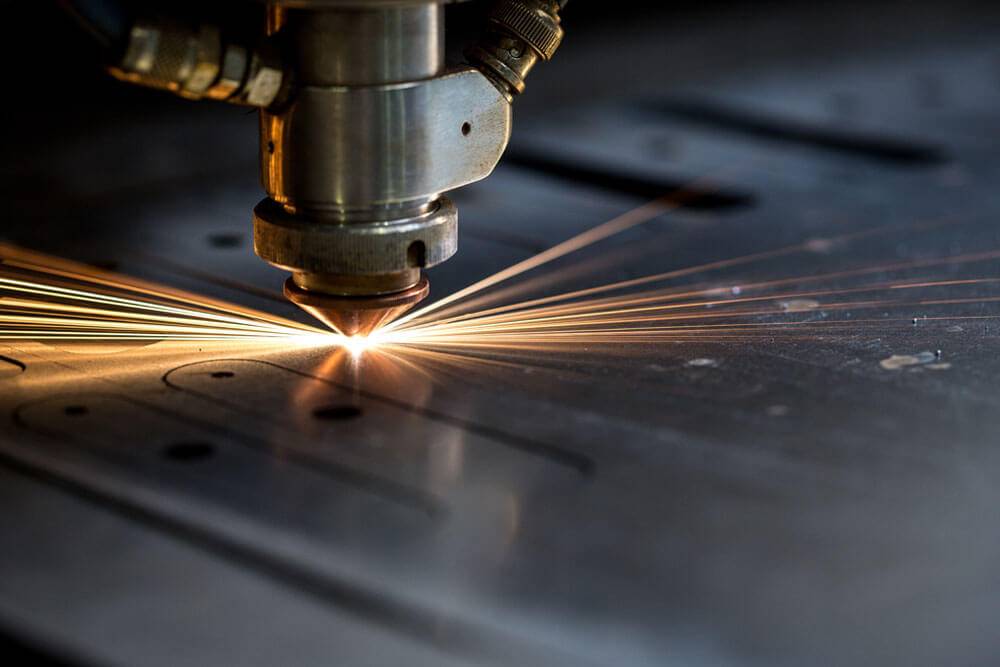 Contact Us For Our Metal Cutting Services
Get in touch with our expert team to find out more about metal cutting in Bristol. We are based in the city centre and offer quick turnaround times for every project. We have become a well-established name due to our reliability and high standards of workmanship, so make us your first choice for quality metal work in your local area.