Need metal punching in Bristol? If so, you will not find a better service than F. C. Hammonds. Located in the city centre, we are the metal workers to call for high-quality and competitively priced services. In addition, we can punch up to 73 mm in diameter, and our well-equipped facilities ensure that we can offer quick turnaround times. Our team always delivers accuracy, precision and speed. We promise you will not find a better service anywhere else!
For more information, get in touch with a member of our friendly team today on 0117 9551377 where we can discuss your requirements.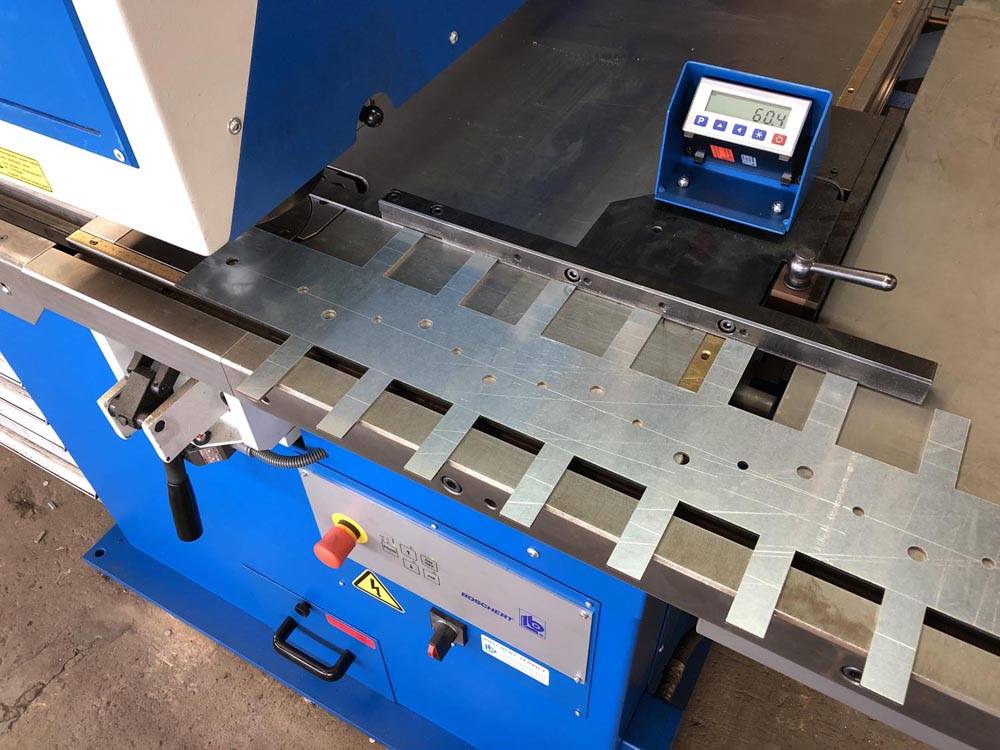 With our brand new Boschert EL-750 punch we can punch round holes up to 73mm in diameter. We also have a range of obround and square punches we can use to punch shaped holes. In addition, we can purchase special tooling on request if you have a specific requirement. The Trumpf style tooling our punch uses offers a huge range of shapes and sizes of punching and forming tools.
Punching is the process of creating a form or hole in a sheet of metal by applying high force to a tool and die. The tool is often made from hardened steel or tungsten, and it will repeatedly and rapidly be forced through the sheet. This method is often the most efficient and cost-effective way of perforating metal, as various sizes and shapes of holes can be created.
Do you need skilled metal workers in your local area? Our family-run company has been established since 1922 and we have built up a reputation since then for reliability, quality and competitiveness in the Bristol area.
Contact F. C. Hammonds Today
For metal punching in Bristol and the surrounding areas, get in touch with us today. A member of our team can talk you through our methods.